About Us
People believe that the worst day they or a loved one will have is hearing a cancer diagnosis. However, this is not the worst day. The worst day is when the doctor tells them there is no hope. They have tried everything. There is nothing more they can do. The cure for their cancer does not exist.
Breakthrough Cancer Research (Breakthrough) is working hard to make sure our family, friends and communities across Ireland have access to the best treatments for cancer and never have to hear the words, there is no hope.
Breakthrough Cancer Research is an Irish medical research charity focused on cancer. We work to significantly impact the number of children and adults who can survive this disease. We invest in world-class research in Ireland to impact the quality of life for people with cancer and save lives. We are particularly focused on improving outcomes for those cancers, which are poorly served by current treatment options.
Our focus is on:
Funding world-class cancer research into poor prognosis cancers, which are poorly served by current treatment options
Facilitating collaboration between scientists and clinicians across Ireland and Internationally
Accelerating the translation of lab discoveries into new effective treatments for people with cancer.
Thanks to your support we have invested millions in cancer research, funding the development of new treatments for cancer.
Here's How
Breakthrough
Cancer
Research
Is helping
300+




Novel




Discoveries

8 New




Treatments




Delivered

1000+




patients




Treated
Our Charitable Purpose for which the company (which has charitable status) is established, is the raising and application of money and other resources for the purpose of education, and research and development, in the field of cancer prevention, diagnosis and treatment.
Breakthrough funds cancer research that responds to current clinical challenges and offers a clear and demonstrable path to positive clinical outcomes. Research programmes funded by Breakthrough must focus on translating lab discoveries into new treatment opportunities. To this end we work closely with clinicians in practice all over Ireland so that our research is targeted at finding new options for poor prognosis and currently incurable cancers.
We are clinically focused, bringing the best and brightest together to tackle this disease. Our funded scientists work directly with surgeons and physicians in practice so we can find new treatments for the most challenging cases.
Cancer can start in many places within the body but it is once a tumour has spread to secondary locations, the prognosis and treatment options change dramatically. We have multiple research programmes focused on developing therapeutic options for this most lethal component of the disease.
We deliver results and strongly emphasize transferring research breakthroughs into clinical reality for the person with cancer. Our funded researchers have already developed and pioneered seven new treatments for people with cancer who did not respond to conventional therapies.
Monies raised through Breakthrough fundraising activities are used to support focused research programmes, directly fund scientists and purchase laboratory consumables. Investment is intended to also enhance facilities with state-of-the-art equipment and ensure that all cancer patients throughout Ireland have the opportunity to access the most up to date and effective treatment for their disease. Consultant physicians and surgeons collaborate with us across Ireland and do so at no cost to our charity; giving their time to our research voluntarily with the aim of improving the care and treatment of Irish patients.
There is hope and that hope is in research!
Our History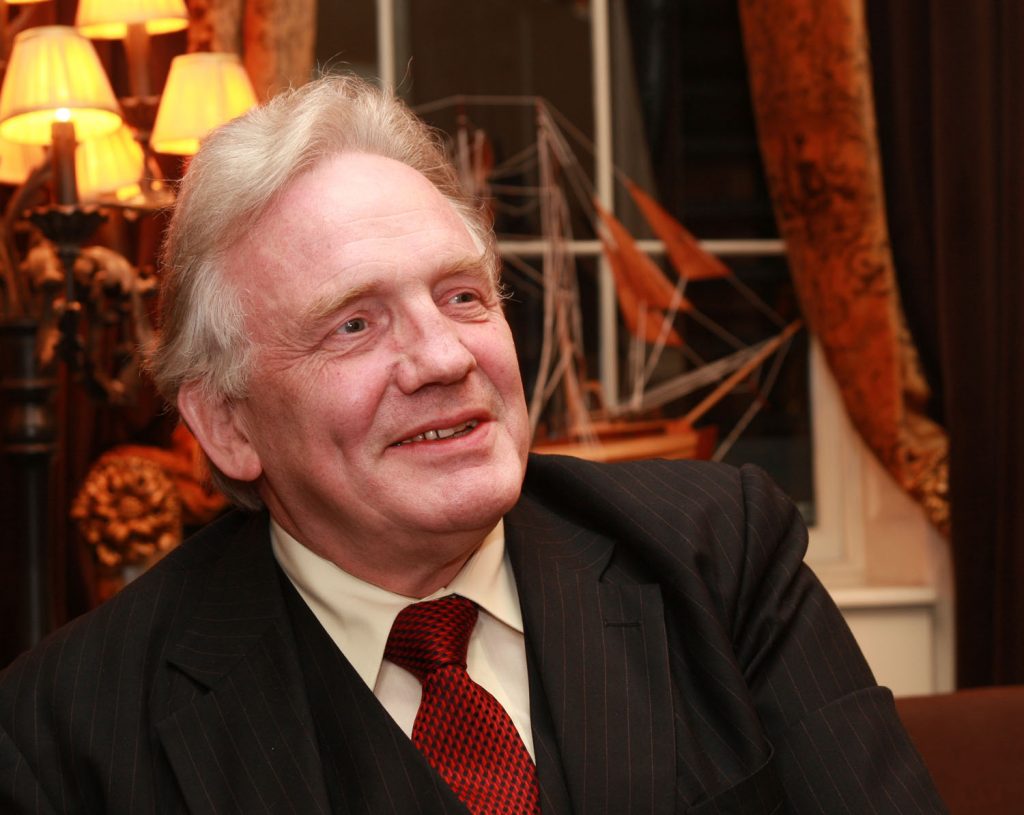 As one of Ireland's top surgeons, Prof Gerry O'Sullivan saved plenty of lives with his skill and knowledge. But there was a limit to what he could do, and he knew it…
Prof O'Sullivan could treat only one patient at a time, painstakingly performing the most cutting edge surgical procedures to beat cancer. But more importantly, he was limited by what was known about cancer.
As a maverick, outside-the-box thinker, Prof O'Sullivan understood that patients were dying due to the spread of cancer and the lack of ways to combat that. He knew only one thing could change things for good: research.
But Prof O'Sullivan didn't want to wait for someone else to make the medical breakthroughs that would yield new treatments. And he saw no reason why a small team in south-west Ireland couldn't revolutionise cancer care.  So in 1995, Prof O'Sullivan initially founded a small research group at the Mercy Hospital which expanded into Cork Cancer Research Centre in 1999 and became a national effort in 2011 when Breakthrough Cancer Research was launched.
Today, our approach is just as impatient and dynamic as Prof O'Sullivan's – and we still don't take no for an answer.
An international scientific advisory group sets priorities to ensure our work has the greatest impact.
We connect doctors, patients and researchers to identify clinical challenges and develop solutions.
An agile grant funding process means progress is accelerated for faster results.
Innovative funding solutions means we can overcome obstacles to get research into the lab.
Our committed teams focus on patients and families, putting the patient and their needs first.
We only fund projects with clear end benefits for patients – treatments and prevention.
Prof O'Sullivan remained a director at Breakthrough Cancer Research until his death in 2012. His founding vision, to disrupt cancer's future one breakthrough at a time, still drives this organisation. His maverick approach to finding smart ideas and funding them quickly means we'll get to 100% survival sooner.
One man's legacy, to invest in research for the benefit of future families, lives on.
Our
Vision
100% survival for 100% of cancers.
Our world-class researchers are beating cancer, one genius breakthrough at a time.
JOIN US.