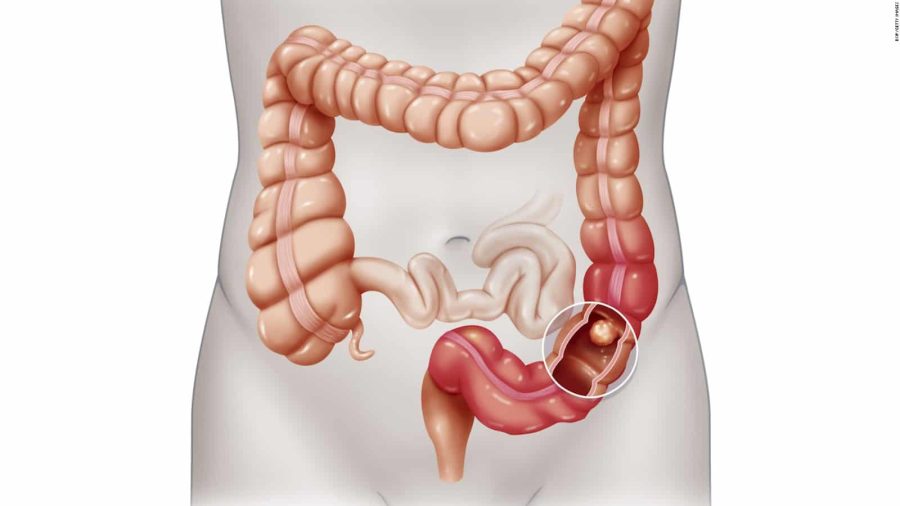 April is Bowel Cancer Awareness month and Breakthrough Cancer Research (Breakthrough) wants to help people of all ages to recognise the signs and symptoms of bowel cancer and to avail of the free, easy to use Bowel Screen home test if they are between the ages of 60 and 69 years of age. Bowel cancer, also known as Colorectal cancer, is one of the most common cancers in Ireland with over 2,500 people diagnosed with the disease each year.
Over 1,000 patients die from bowel cancer each year in Ireland. Therefore, it is vital that people become more aware of the signs and symptoms to look out for and get help at an early stage. Breakthrough are advising people to contact their GP if they have one or more of the following symptoms for a number of weeks or are worried about their bowel health:
Change in your bowel habits such as going to the toilet more frequently
Blood in your poo
Pain in your tummy
A lump in your tummy
Unexpected weight loss when you're not trying to lose weight
The National Cancer Control Programme (NCCP) have published a GP Referral Guideline for bowel cancer, making GPs best placed to help patients determine if their symptoms are of concern and warrant referral for further investigation.
Orla Dolan, Chief Executive with Breakthrough states, "Your GP will help determine if any physical signs and symptoms you have noticed should be investigated further. In most cases it will turn out to be nothing but bowel cancer is more treatable the earlier it is detected. We shouldn't be embarrassed to talk about our poo as it can help early detection. This month we are also trying to ensure all people aged between 60 and 69 years of age are aware that there is a free at home screening test which can find bowel cancer, even when there are no symptoms."
BowelScreen offers free screening to men and women aged 60 to 69, on a two-yearly cycle. All eligible men and women should check that they are on the BowelScreen register by calling Freephone 1800 45 45 55 or visiting www.bowelscreen.ie.
Tom O'Brien, BowelScreen Programme Manager, said: "The fact that just four in 10 eligible people avail of BowelScreen is a concern, which is why it is important that we get the message out that early detection of bowel cancer is the best defence against the disease. In the first round completed in 2015, BowelScreen detected 521 cancers, three in four of which were at an early stage, making it a truly lifesaving programme."
"BowelScreen can detect pre-cancerous growths meaning that, once removed, these can prevent bowel cancer from developing in the first place. This means that the more eligible people take up the screening service, the fewer who will have to go through the fear and worry that comes hand in hand with a cancer diagnosis."
Breakthrough is leading the way with research into cancers of the gastrointestinal system.  From their lab at Cork Cancer Research Centre (CCRC) they are currently working closely with multiple hospitals to ensure their research is advancing new therapies and devices targeting cancers which do not respond to current treatment approaches.
Dr Declan Soden, Breakthrough- funded Principal Investigator , "By being aware of the signs to watch out for and being on the list for BowelScreen, hopefully more cases of bowel cancer can be identified and patients treated at an earlier stage. In relation to treatment, we are really excited about the results we've seen in patients with colorectal cancer during our research. All our patients had inoperable colorectal cancer and were treated with a new technology called Electroporation, a novel medical device we pioneered. Essentially it involved delivering a short electrical pulse directly to the tumour tissue which causes the tumour cells to become leaky or porous. They absorb 1000 times more chemo as a result which means you can reduce the dose of chemo and still get the benefits of killing the tumour cells."
Dr Soden continued, "While the primary aim of the study was to show safety in using this new technology we saw significant benefits to the patients quality of life which would not have been possible otherwise. We are now trialling the treatment in patients with oesophageal cancer and have plans for a larger study which is due to commence in the next few weeks."