From raising much needed funds to building awareness of our cause, Breakthrough's corporate partners have already played a huge part in our life-saving work funding individual research programmes and vital equipment.
Many companies like to support a different Charity of the Year partnership each year, with their chosen charity benefiting from a variety of fundraising activities and events. Others wish to form longer strategic partnerships with a view to funding a project or area of research over multiple years.
Our expert team looks to create partnerships that are mutually beneficial and highly effective, ensuring we match projects funded to your overall mission. We know that the needs and resources of each company are different in the support they can offer and so we tailor our partnerships individually valuing all partners for their contribution and commitment, regardless of size or sector. We will discuss your aims and ambitions and work closely with you to develop and support your CSR goals; to bring employees together with a sense of purpose, engagement, connection, impact and reward; to raise funds and have lots of fun at the same time! ?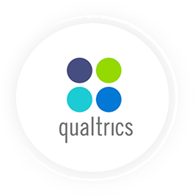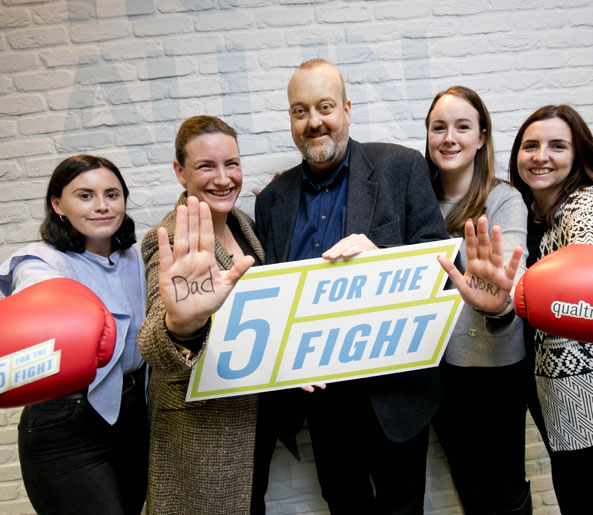 To discuss a corporate partnership or to find out how your company can get involved with Breakthrough Cancer Research, please email corporate@breakcancer.ie.

"By 2020, 1 in 2 people will be affected by cancer. At Qualtrics we made a commitment early on that if we were successful as a company, we would put everything we could into helping to find a cure.
Awareness isn't enough – we need research to find the cure and that's why we've teamed up with Breakthrough Cancer Research. It's an opportunity to invest in the scientists that will work to find it and every milestone we hit means an extra person can be hired to that team so they get to that cure faster."
~ Sarah Argue, Qualtrics

There are approximately 200,000 cancer survivors living in Ireland or 4% of the population, and that number is set to increase thanks to pioneering medical research. Sadly however there are still as many as 9,000 people who die each year from cancer in Ireland and we urgently need new and better ways to diagnose and treat cancer to save the lives of those who at this moment cannot be saved.
Our corporate partners play a huge role in helping us to invest in world class cancer research programmes that aim to address Your company can help us make more survivors