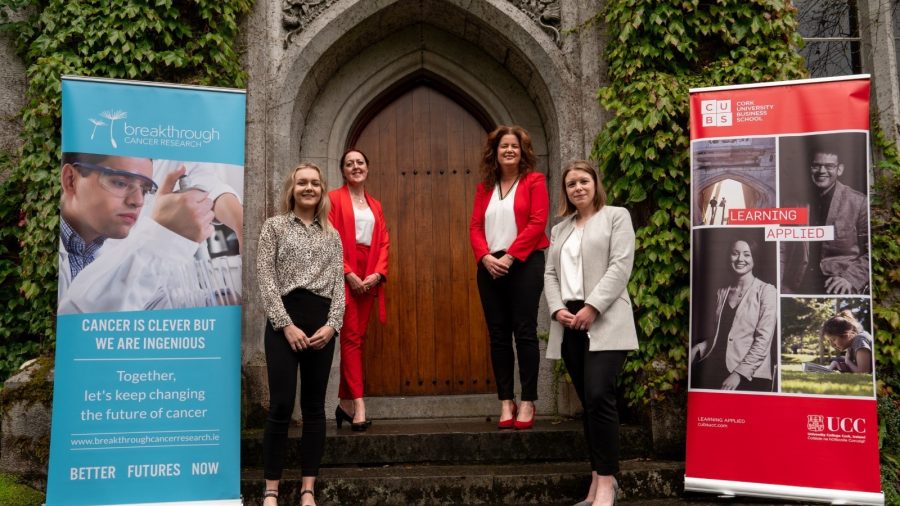 COVID-19 has been a major threat to cancer patients and survivors, owing to their weakened immune systems. As such they are at a greater risk of getting infections and of developing more severe infection symptoms compared to the general population. So they were advised to reduce their social contacts and cocoon. While this reduces the likelihood of coming into contact with COVID-19, there are side effects to such social isolation.
The research team, led by Dr Aileen Murphy (Senior Lecturer, Department of Economics, Cork University Business School at University College Cork), examined internationally published studies and reports to investigate these impacts. Over 150 studies from over 30 individual countries were identified and analysed by the research team.
Results will be presented at a virtual seminar on 16th September 2021 11:00 – 13:00, jointly hosted by Dept. of Economics, CUBs, UCC and Breakthrough Cancer Research. The study and seminar are funded via the MSD Oncology Policy Grant program.
Chaired by broadcaster Matt Cooper. key invited stakeholders from policy, clinical and patient groups will reflect on the results and share their own experiences from an all Ireland perspective. These include:
Panel 1
Prof Seamus O'Reilly, Vice Clinical Lead Cancer Trials Ireland & Cork
University Hospital
Ms Roberta Horgan, Vice-Chair Lynch Syndrome Ireland
Prof Colin Bradley, General Practitioner & University College Cork
Prof Ciaran O'Neill, Health Economist, Queens University Belfast
Dr Triona McCarthy, Consultant in Public Health Medicine, National
Cancer Control Programme
Prof Deirdre Murray, Director, National Cancer Registry
Ms Orla Dolan, Chief Executive, Breakthrough Cancer Research
Panel 2
Dr Derek Power, Consultant medical oncologist in Mercy University Hospital (MUH) and Cork University Hospital (CUH); and honorary clinical lecturer in UCC
Dr Chrys Ngwa, Insight SFI Research Centre for Data Analytics, UCC & Patient Representative
Dr Helen Greally, National Clinical Programme Lead in Psycho-Oncology, National Cancer Control Programme
Ms Jacqueline Daly, Director of Services, East Galway Midlands Cancer Support & Board Member European Cancer Patient Consortium
Ms Michelle O'Neill, Deputy Director of HTA, HIQA
Prof Ciara Heavin, Business Information Systems, CUBS, UCC
Registration is free, and all are welcome. Registration is now open at this link;
Donate Now