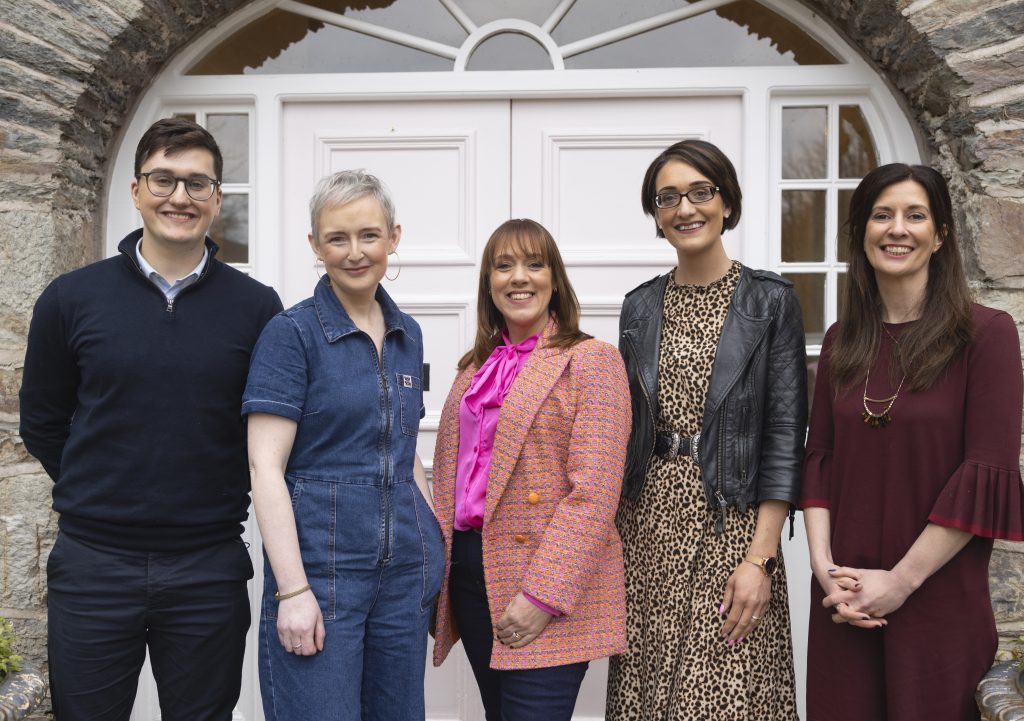 New documentary highlights impactful breakthroughs in cancer research in Ireland that are making more survivors
Cancer survivor Evelyn O'Rourke brings cancer survivors face to face with ground-breaking cancer research in Ireland and it's the life-changing impact
One in two people in Ireland will receive a cancer diagnosis in their lifetime, a stark reality, but one that researchers across the island of Ireland are tackling with incredible results thanks to the support of leading charities like Breakthrough Cancer Research. 
Biseach ón Ailse, a powerful new documentary exploring innovative breakthroughs in cancer research in Ireland, backed by Breakthrough, is set to be broadcast by TG4 on Thursday June 22nd at 8:30pm.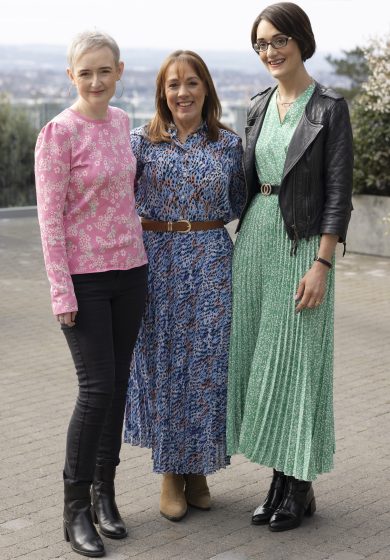 In a heart-warming meeting of the minds, broadcaster, journalist and cancer survivor Evelyn O'Rourke brings two fellow cancer survivors face-to-face with dedicated cancer researchers to uncover the life-changing impact of cancer research. The well-known presenter has a keen interest in cancer research having had a personal experience with the disease 12 years ago.  In this documentary, she meets with Caitríona Greene and Ann Marie O'Sullivan, both cancer survivors who share their personal stories of hope and resilience. The moving documentary shows how research creates breakthroughs and breakthroughs make more cancer survivors. Behind that simple equation hides innovation and science but it is the end result that helps people to get back to living, and creating memories and moments that would not have been possible were it not for cancer research.
This is a story of hope and perseverance, and a tribute to the remarkable individuals who are working tirelessly to find new, better, kinder, smarter treatments and diagnostics for cancer. The documentary, supported by Breakthrough Cancer Research and produced by Derek Nagle of Bo Media will be aired on Thursday 22nd June at 8.30pm on TG4.
Biseach ón Ailse takes viewers on a journey through the world of cancer research, exploring the cutting-edge science behind new treatments and therapies. It tells the stories of two cancer survivors, Caitríona Greene and Ann Marie O'Sullivan and meets the researchers and advocates who are advancing the new, innovative approaches to eliminate cancer.
In 2021, Caitriona, a teacher from Donegal was diagnosed with cancer and while undergoing treatment discovered she was pregnant. Caitriona did 10 rounds of chemotherapy before giving birth to her beautiful daughter. Caitriona says, 'You have to trust the research and think about the women who came before me who didn't have research. I think about the first pregnant woman to receive chemotherapy who didn't have research. She did that so women like me could sit in that chair and know that I was doing the right thing.'
Ann Marie O'Sullivan was the first person in Munster to receive a new treatment (TCH-P) when she was diagnosed with cancer at the start of the COVID pandemic in 2020. The treatment was successful and she remembers the hope her medical team gave her.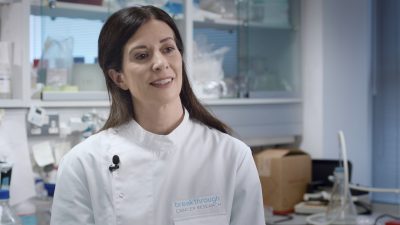 The documentary highlights how more people are surviving cancer in Ireland today thanks to investment in research and why there is a critical need for more research into poorer prognosis cancers. 50 years ago, less than half of people diagnosed with breast and prostate cancer could look forward to more than five year's survival. Today, thanks to investment in cancer research, the five-year survival rates for those cancers are 88% and 93% respectively. However, today some cancer survival rates are still less than 15% (National Cancer Registry: Annual Statistical Report 2022).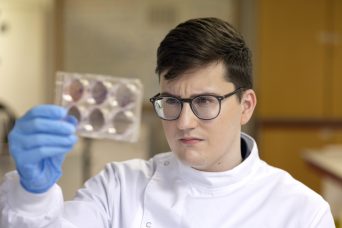 The programme also sheds light on the groundbreaking work being done by Breakthrough Cancer Research, whose vision is to create 100% survival for 100% of cancers by investing more research funding into the cancers that need the greatest improvement, those that are causing almost half of cancer deaths in Ireland, and by reducing the time it takes for lab discoveries to get to patients.
Don't miss this powerful and inspiring documentary, which offers a glimpse into the world of cancer research and the promise it holds for the future.
Donate Now