Breakthrough Cancer Research today announced that it has received an award of €28,000, from the second annual AIB Community Fund helping it to provide ongoing support to those who need it most across communities.
The AIB 1M Community funds will be used to support our research aimed at making more survivors of cancer.  Specifically, the funds will be used to support our summer scholarship programme, funding innovative research projects on poor prognosis cancers and developing the next generation of cancer leaders.
Earlier this year, AIB asked its customers, the wider public, and colleagues to nominate charities which connect with causes that matter most to them and their communities, for the AIB Community €1 Million Fund. Over 16,000 nominations were received highlighting the immediate support needed for charities across Ireland.
Following the inaugural launch in 2022, the AIB Community €1 Million Fund has already donated to over 70 national and local charities including Dogs for the Disabled, Aoibheann's Pink Tie and Dyslexia Association of Ireland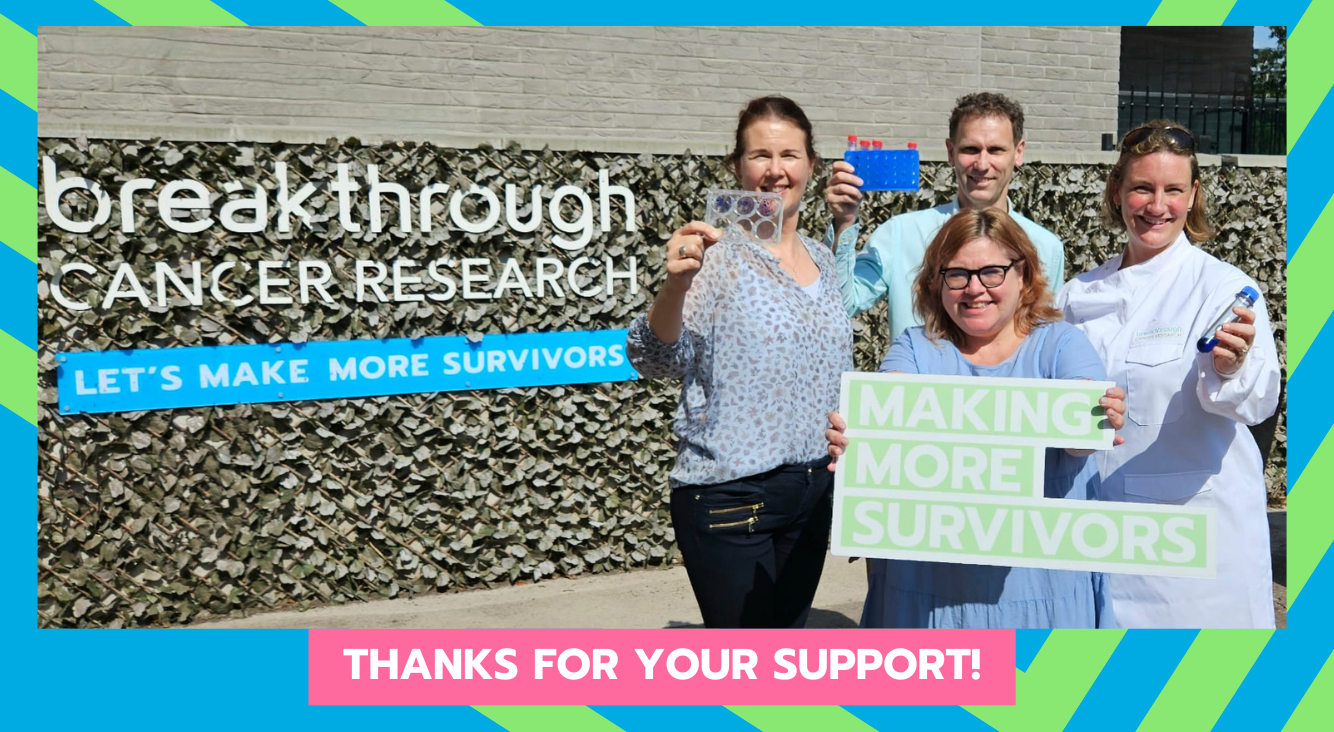 Speaking about receipt of the award, Orla Dolan, CEO said: "We are so happy to receive this donation, from the AIB Community €1 Million Fund, which will be vital for us to continue the services that we provide to the cancer community. During these challenging times, we need support now more than ever, and we have seen first-hand the difference this funding has had on local organisations who received support last year.
"The fact that the public nominated us makes it particularly special because it means that the work we are doing in the community is being recognised, and we are making a difference. I want to thank everyone who is involved in Breakthrough Cancer Research and a particular thank you to AIB for establishing this hugely beneficial fund."
Speaking about the Fund, AIB Chief Sustainability and Corporate Affairs Officer, Mary Whitelaw said: "Along with our core community partners and programmes the AIB Community €1 Million Fund enables us to further deepen our contribution to society. The nominations were made by our colleagues, customers, and the public based on the causes and charities they connect with and that matter most to them. Our hope is that this funding will help make a real difference to the most vulnerable in our communities, and to those who are working tirelessly for their benefit.''
For more information on Breakthrough Cancer Research's research visit here. For more information on AIB's work in the community visit www.aib.ie/community.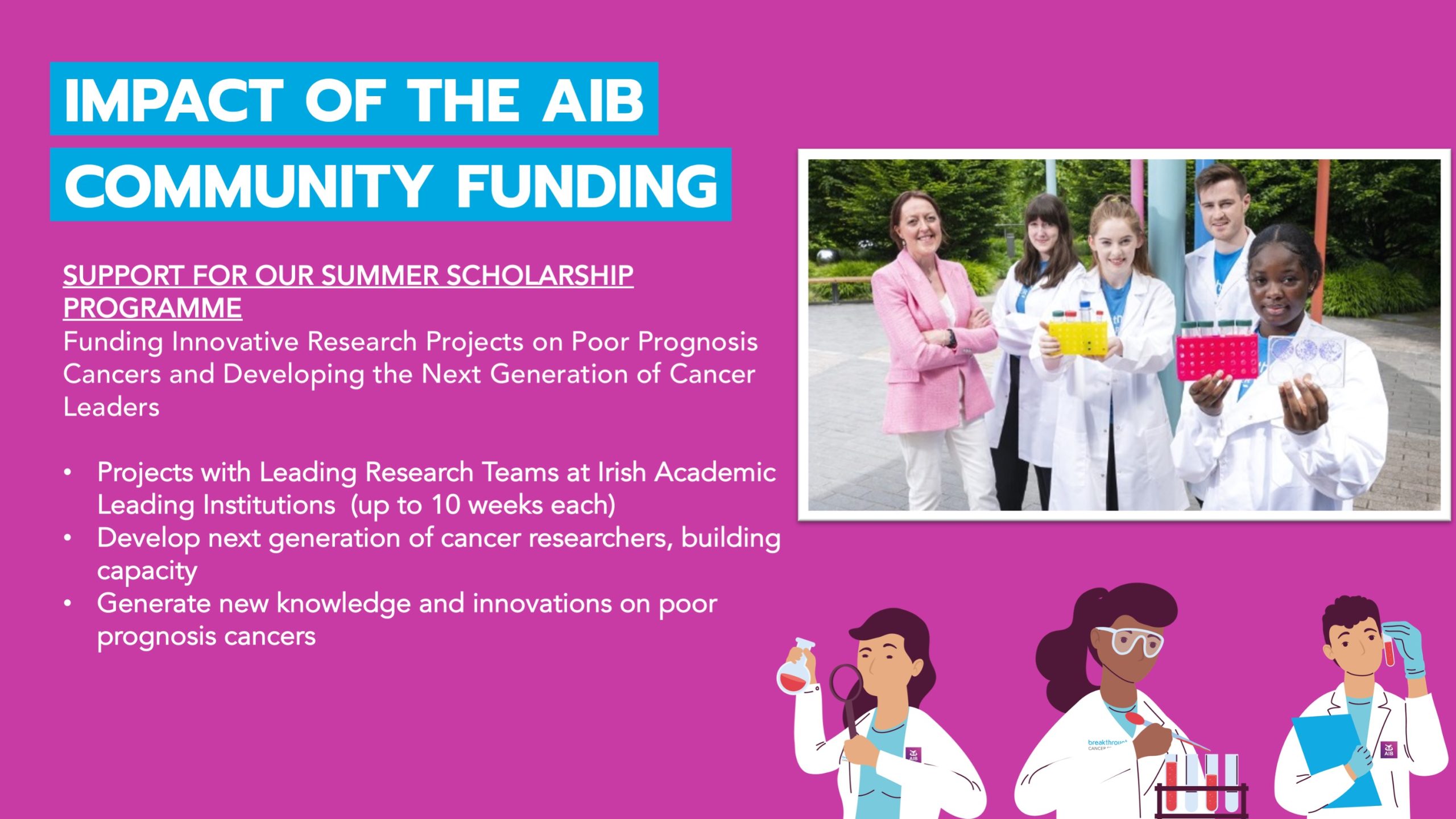 Donate Now