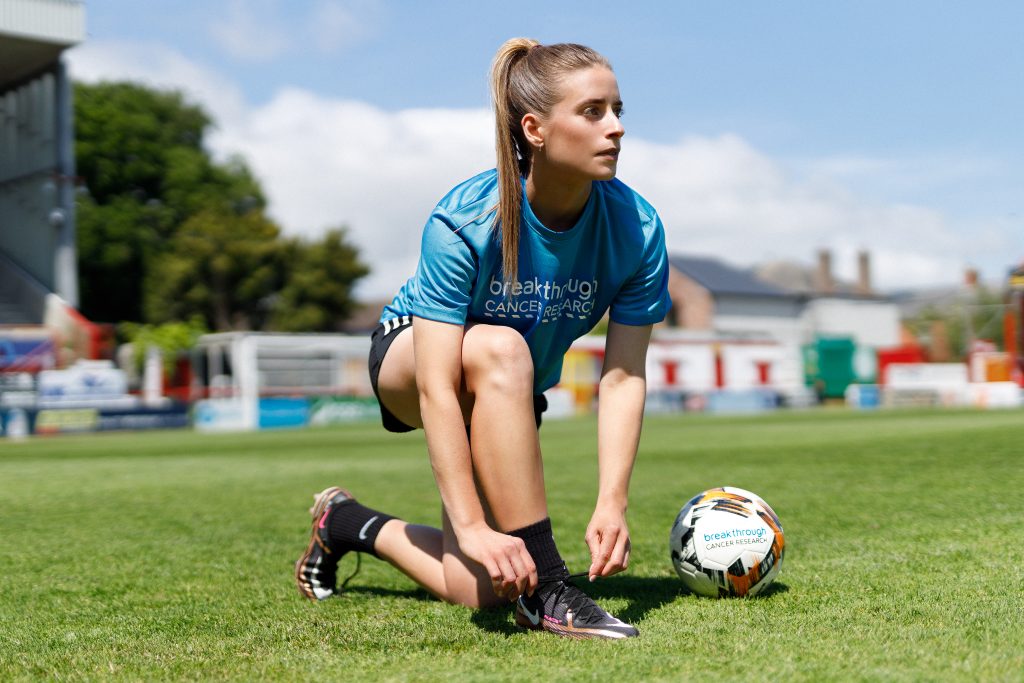 Today is National Cancer Survivors Day – a day to celebrate the increasing number of people who are surviving cancer. To mark the day we have a very special announcement.
We are proud to welcome Republic of Ireland Women's National Football Team Player and survivor of cancer, Chloe Mustaki, as an Ambassador for Breakthrough Cancer Research!
In the video below Chloe tells us about her journey as hugely successful football player, the affects her cancer diagnosis had on her life and career, and her determination and resilience to getting back to career she loves.
Chloe embodies our mission and values. Having been diagnosed with Hodgkin's Lymphoma at 19 years of age she was determined not to let her diagnosis define her life.
We see the same passion, drive and commitment to her profession reflected in our researchers which makes Chloe a very fitting ambassador.
Welcome to the Breakthrough Team Chloe.
Donate Now