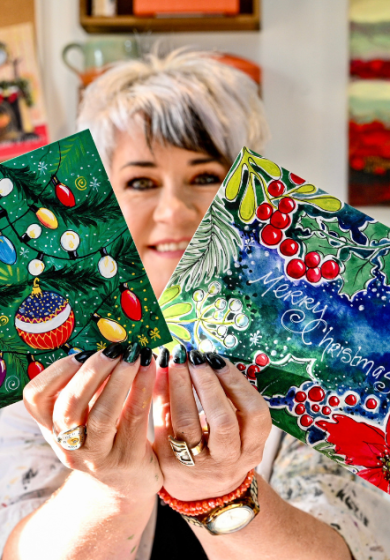 Artist Fiona Turley creates bespoke cards to spread festive cheer and hope
Spread festive cheer and a message of hope this Christmas by purchasing beautifully designed charity Christmas cards that will help save lives.
Breakthrough Cancer Research together with renowned textile artist Fiona Turley have launched a collection of Christmas cards with 100% of the proceeds helping fund research for the treatment and prevention of cancer.
The Christmas cards come in a set of 10 and feature an assortment of hand-painted original designs by Fiona Turley who has been creating the festive designs for Breakthrough for over 17 years, adding new designs annually to the collection.
This year, she created new Christmas Berries and Christmas Lights designs for 2023 which will be offered along with a selection of other past favourites.
The festive cards have helped us to raise over €300,000 to support cancer research in Ireland to date.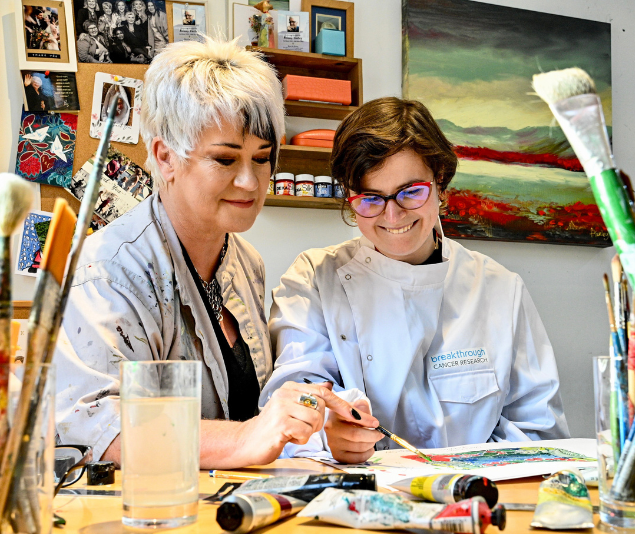 This year, we expect our biggest sales to date as the stunning cards will also be available in Kilkenny Design stores across the country.
Speaking about this year's Christmas card launch, Fiona Turley said, 'It's a huge honour to create bespoke designs each year to help Breakthrough Cancer Research. I hope people will make an extra special effort to send a card to someone they love this Christmas and we can spread a message of love and hope.'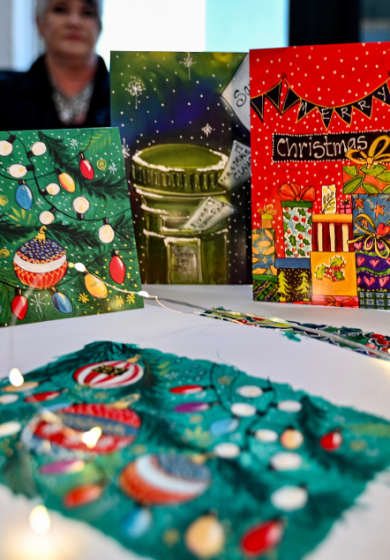 Our CEO, Orla Dolan, said: 'We are so thankful to have this ongoing creative partnership with Fiona. She has been incredibly generous with her time and talents over many years. Her card designs are so full of colour and festive cheer and are a real favourite for our supporters.  Placing an order for the cards has become part of the Christmas tradition for many and we hope to extend that even further this year.  We would also like to thank everyone who regularly supports our Christmas appeal and we hope you can support us again this year. Cancer touches us all and your support helps us bring life-changing treatments from the laboratory to patients.'
The cards are also a sustainable option being designed and produced locally and printed on Shiro Echo paper which is 100% recycled paper and FSC® certified.
They are available to purchase online here, in Fiona Turley's Gallery Studio and in Kilkenny Design stores nationwide, or by calling 021 4226655.
Donate Now