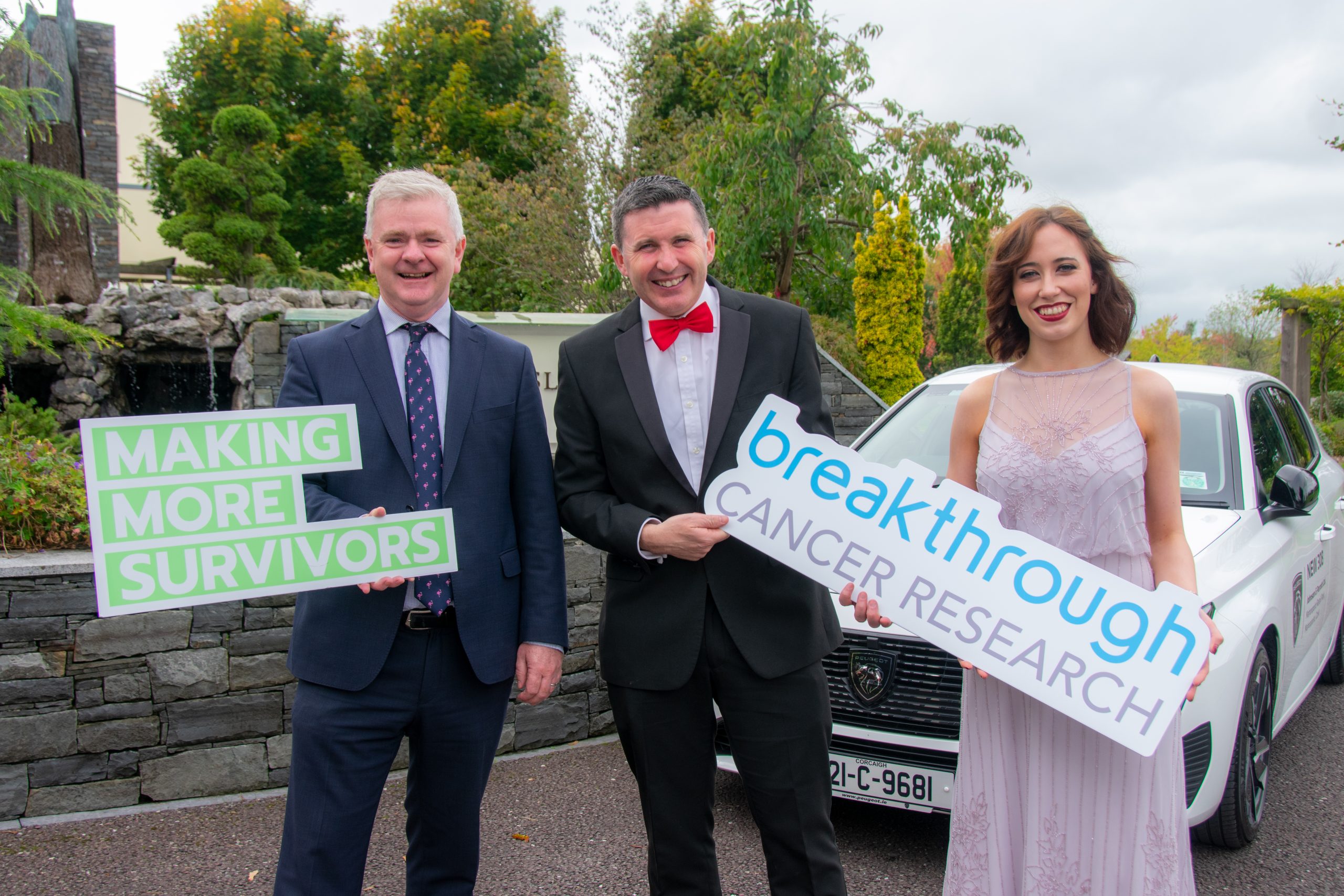 Tickets have gone on sale for the Breakthrough Cancer Research Winter Ball, which takes place on Friday, 11thNovember 2022 in Fota Island Resort, Cork, as part of our 10 year anniversary celebrations.
Sponsored by Johnson & Perrott Peugeot, the annual Black Tie Gala Ball, which usually takes place at Valentine's, aims to raise over €50,000 to advance new cancer treatments through research and is a key fundraiser for Breakthrough.  The event has not been possible since 2020 so we hope it will be our biggest fundraising event of the year.
Broadcaster Jonathan Healy will be MC with special guest, the hilarious Reggie, Blackrock Road, better known as the richest man in Cork and lifetime president of the Captains of Cork Industry.
It's always a fantastic social night so treat yourself, your loved ones, friends, clients or colleagues to a wonderful evening starting with an arrival drinks reception, amazing goodie bags and prizes, a sumptuous 4 course meal, excellent entertainment, and dance the night away with the Ian Hendrick band. We would also encourage corporate groups to make it their Christmas staff night out.
With the support of events like this Winter Ball, we continue to focus on developing new treatments for poor prognosis and currently incurable cancers. With tremendous public support, we have already brought 8 discoveries from the laboratory to patient studies or clinical trials. This includes a new clinical trial of a new combination treatment for patients with oesophageal and colorectal cancers which opened in hospitals in Cork and Dublin earlier this year. Several other projects are currently at pre-clinical stage in areas such as lung, brain, pancreatic and ovarian, to name a few.
Tickets to this special fundraiser for cancer research are €175 per person and can be booked here or contact 021 422 6655. There is also a special B&B rate at the 5* Fota Island Resort.
Donate Now