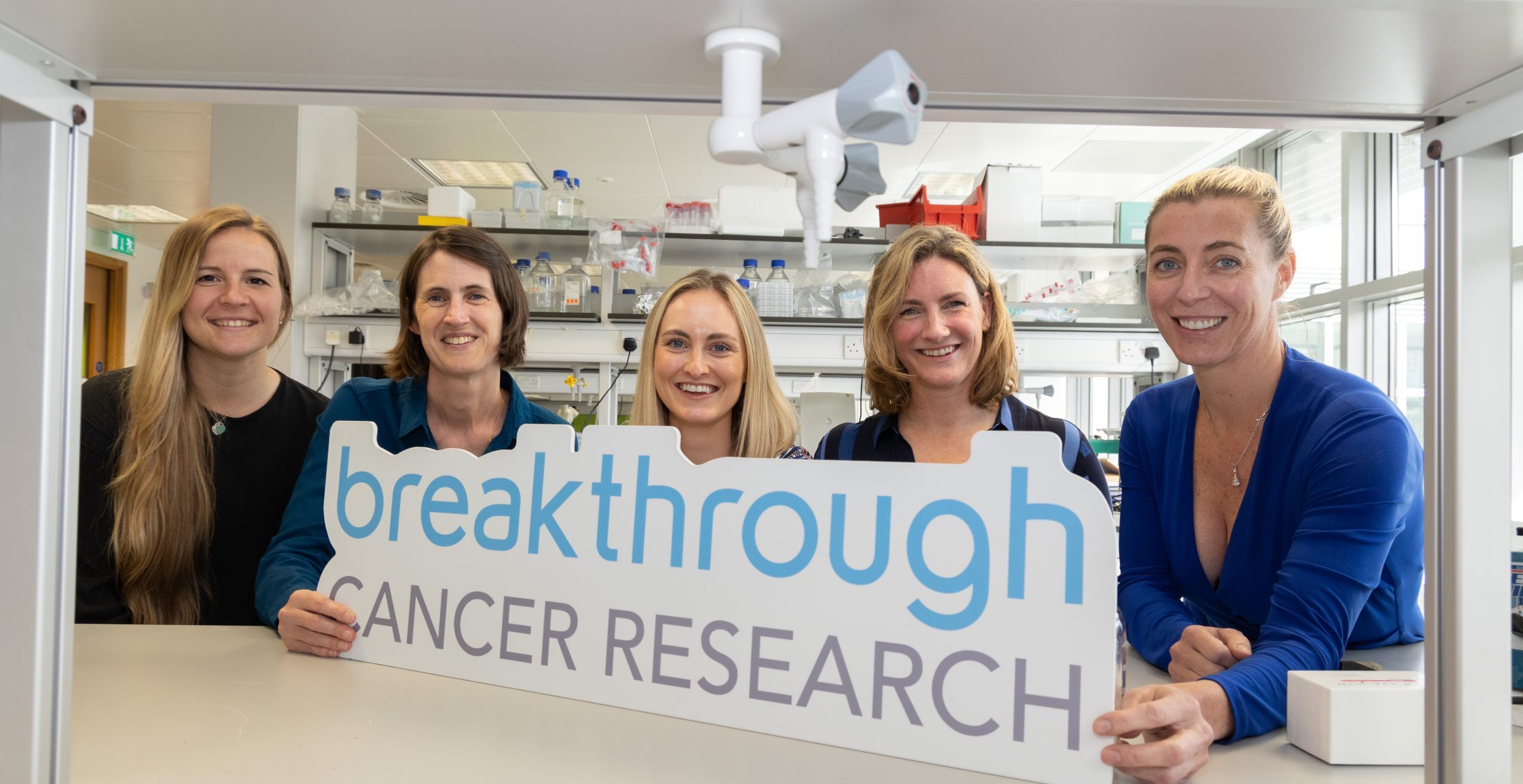 "Our goal is to help improve treatment decision-making for an individual patient with breast cancer, meaning that certain patients could avoid receiving toxic and futile therapies, while other patients could be directed towards a more intensive approach in order to maximise their cancer outcome and improve survival rates." Dr Maeve Hennessy, Breakthrough Clinical Cancer Research Fellow
New research led by Breakthrough Cancer Research funded investigators at Cancer Research @UCC, University College Cork (UCC), aims to advance the personalisation of treatment for patients with early-stage breast cancer.
The team, who are working in collaboration with the Sidney Kimmel Comprehensive Cancer Center at Johns Hopkins (USA), the Translational Breast Cancer Consortium, Cancer Trials Ireland and the Royal College of Surgeons Ireland (RCSI), are developing tools which will maximise treatment efficacy while also minimising treatment-related side effects.
The research is highly relevant as it will ultimately help to improve cancer outcomes and survival.  More than 3500 women are diagnosed with breast cancer in Ireland each year.  It will help prevent unnecessary toxic and ineffective therapies for some patients who would not benefit from the treatment, while it will help others receive a more intensive approach when needed.
This innovative research is being undertaken by Dr Maeve Hennessy under the guidance of Professor Roisin Connolly, the Professor Gerald O'Sullivan Chair in Cancer Research at UCC and Consultant Medical Oncologist at Cork University Hospital (CUH). Dr Hennessy was selected as the first recipient of this highly prestigious Clinical Cancer Research Fellowship, which is fully funded by Breakthrough Cancer Research, one of the country's leading cancer research charities.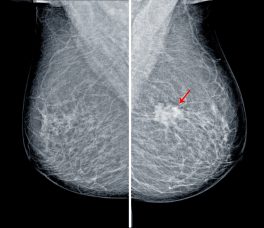 Dr Hennessy's research will focus on exploring predictive biomarkers of response and resistance in two niche early breast cancer subsets; namely human epidermal growth factor receptor 2 (HER2)-positive breast cancer and triple-negative breast cancer (TNBC), around the time of surgery. Ideally, these biomarkers would be used early in the treatment plan to separate sensitive and resistant tumours to specific agents and then direct treatment in a response-adapted manner. "This would allow optimisation of treatment decision-making for an individual patient, meaning that certain patients could avoid receiving toxic and futile therapies, while other patients could be directed towards a more intensive approach in order to maximise their outcome." Dr Hennessy said.
Commenting on the benefits of the new fellowship programme, Professor Roisin Connolly said "Funding like this from Breakthrough Cancer Research is so important as it provides the opportunity for medical trainees to develop clinical and translational research skills including how to develop and conduct clinical trials. It is important that we provide such opportunities in Ireland for our most promising graduates, reflecting practice in international centres of excellence.  Dr. Hennessy's research will span ongoing collaborative projects with US breast cancer teams and new project development with Irish collaborators."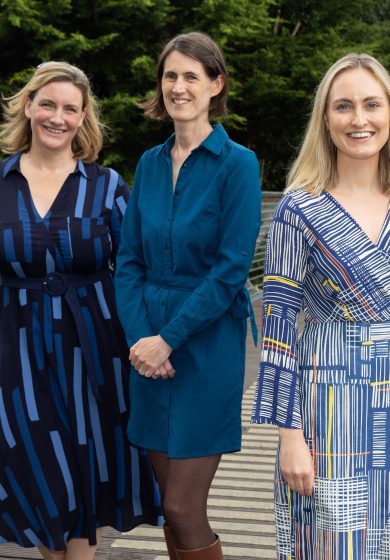 "We ultimately hope to bring new and better treatment regimens and diagnostics to patients diagnosed with cancer. Findings from this study will help to advance the personalised treatment of breast cancer and will also inform important future areas of research.  We want to make better treatment choices for patients, identifying at diagnosis, which treatment path might be most suitable for that individual."
Orla Dolan, CEO of Breakthrough, said "We are delighted to work with Professor Connolly and Cancer Research @ UCC on this exciting new fellowship, as there is an urgent need to increase the clinical cancer research expertise in Munster and nationally. Dr Hennessy's research project is extremely important and could benefit hundreds of breast cancer patients nationally and indeed beyond."
The Breakthrough Clinical Cancer Research Fellowship programme funds a two-year training opportunity with Cancer Research @ UCC, that will be offered on a competitive basis biennially. This high-level research opportunity was initiated by Professor Connolly to build on existing fellowships such as the ICAT and National Doctors Training and Planning (NDTP) Aspire Fellowship and aims to provide a high-quality training experience in advance of, or as an alternative to, international training opportunities. The funding represents co-funding for the HRB Cancer Clinical Trials award received by Professor Connolly earlier this year, which has established a new cancer trials network in the region; the UCC Cancer Trials Group.
Fellows will have the opportunity to bring concepts from inception to completion, experiencing the full spectrum of clinical and translational research. The structured programme will offer Dr Hennessy research experience, career development and clinical training that will be supervised and supported by clinical investigators in UCC and affiliated hospitals.
Cancer Research @ UCC is a translational research centre within the College of Medicine & Health, UCC. The centre goal is to improve cancer outcomes and save lives through integration of innovative preclinical and clinical cancer research, alongside provision of high-quality training opportunities in research.
Donate Now