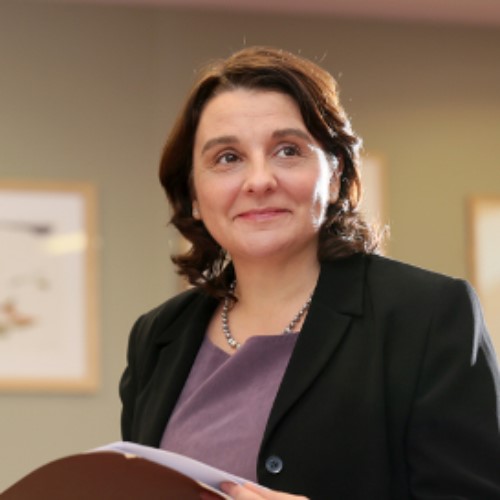 There's new hope for people diagnosed with brain tumours in Ireland, a disease that impacts approximately 455 people in the country every year.  Many more people develop secondary brain tumours arising from other cancers.
Professor Kathleen Bennett of the Royal College of Surgeons in Ireland, and her team, have been awarded this year's HRB-HRCI joint funding scheme grant with charity partner Breakthrough Cancer Research to progress new research into the rehabilitation needs of people with brain tumours in Ireland.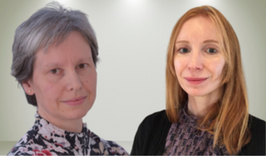 The research will guide effective rehabilitation services in Ireland to ensure people with brain tumours get the care they need for the challenges they face.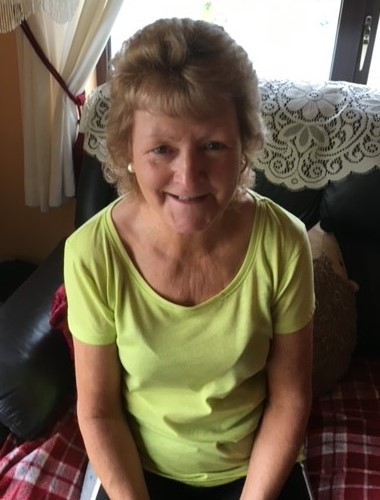 Mary O'Sullivan from Cahersiveen, Co. Kerry was diagnosed with a (benign) brain tumour in 2021. Commenting on this new research she said, 'I had surgery on 20th April 2021 and things did not go according to plan. I spent 9 weeks in hospital. I went in as one person but I came out a different person. I was left home from hospital completely in the dark.
Nobody informed me about how I would feel when I got home.
The fatigue was unbearable, my balance was so unsteady and I had brain fog so was unable to think properly, I felt like I had been left home to die. To make dinner was a big chore, so much so I would have to rest after making the dinner without eating it and once I got up I couldn't face eating which resulted in great weight loss. If I knew then what I know now, it would have made life so much easier for me and made my experience more acceptable for both me and my family. I don't know where I would be now without the rehabilitation care I received in Dun Laoghaire.'
Commenting on her new research 'Surgery, radiotherapy, chemotherapy, but now what? Exploring the rehabilitation needs of people with brain tumours in Ireland', Professor Bennett said: 'Brain tumours have a very high likelihood of causing long-term effects because of the impact of the tumour and the effects of surgical complications, the neurotoxic effects of radiation, and   caused by chemotherapy.  This can be the case even when the tumour is benign' (Tumour growth that does not invade nearby tissue or spread to other parts of the body).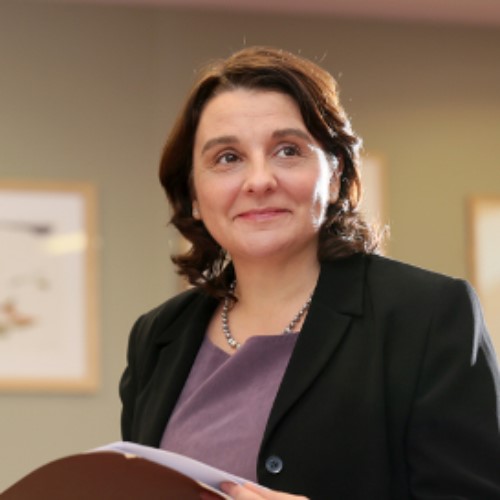 'The tumours can shorten life span and cause many problems including muscle weakness, speech difficulties, loss of mobility and independence, difficulties thinking and remembering, and epilepsy. These have profound effects on the lives of patients and their families. Research tells us that such problems can respond to rehabilitation, but there is a significant lack of rehabilitation services for people with brain tumours in Ireland.
Our Public and Patient Involvement work with brain tumour survivors has highlighted how difficult it is to find and access to rehabilitation services for their complex and lifelong needs.  Our aim is to improve and guide effective rehabilitation services in Ireland, and I'm really grateful to Breakthrough Cancer Research and the Health Research Board for understanding the impact we could achieve for patients.
Orla Dolan, CEO of Breakthrough Cancer Research, the leading cancer research charity in Ireland for poor prognosis cancers, said, "We fund patient-focussed research in hard-to-treat cancers. Finding unmet needs and gaps that require excellent ideas to help more people to survive their disease and to transform cancer care is at the very foundation of our ethos.  Professor Bennett's research could have a big impact for survivors of brain cancer, their families and carers. There is a huge unmet need here – the treatment can be gruelling but with the right rehabilitation, many more people can go on to claim back more of the quality of life they had before their diagnosis."
Breakthrough is an Irish medical research charity focused on cancer research.  They aim to make more survivors of cancer, one research breakthrough at a time. Breakthrough funds scientists, researchers, and clinicians throughout Ireland and around the world to tackle the most difficult to cure cancers and deliver better futures sooner for those diagnosed with the disease.  The researchers they support currently have a particular focus on lung, ovarian, malignant melanoma, skin, pancreatic and oesophageal cancers.  Over the past 20 years, Breakthrough has brought 8 new treatments successfully to clinical trial.
The funding awarded is part of a €3 million investment in the Health Research Board- Health Research Charities Ireland (HRB-HRCI) Joint Funding Scheme.  Funds are distributed to internationally competitive, innovative and impactful patient focused research projects that the charities represent.
*Statistics from the National Cancer Registry Ireland
Donate Now