Identification of Methods to Predict Women's response to Breast Cancer chemotherapy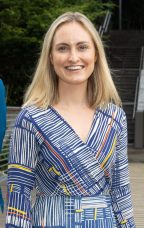 Most women who have had surgery for early stage breast cancer are offered adjuvant chemotherapy. This type of chemotherapy can reduce the chance of the cancer recurring, but this treatment causes many side effects. Many women who receive adjuvant chemotherapy will not benefit from it but do suffer its negative side effects. For this reason, there is a need to identify the women who will and will not benefit from receiving chemotherapy, thus improving breast cancer treatment and sparing women who will not respond the significant costs and potentially toxic side effects of the adjuvant chemotherapy.
Dr Maeve Hennessy is now undertaking a two-year Breakthrough Cancer Clinical Research Fellowship to identify the biological characteristics that predict a woman's response to breast cancer therapy. Her work will contribute to the personalisation of treatment for early stage breast cancer. This will spare certain patients from unnecessary toxic therapy and also ensure that, at diagnosis, patients are put on the correct treatment pathway.
Back
Start year

2022
End year

2024
Principal Investigator

Dr Maeve Hennessy
Institution

University College Cork and Cork University Hospital
Grant

Breakthrough Cancer Clinical Research Fellowship
Linked to Research Priorities

3, 4, 5 and 6