Investigation of a new targeted cancer drug delivery system - Carbon Nano-Onions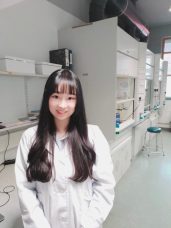 Of all deaths occurring in 2020 in Ireland, 30% (almost 1 in 3) were attributable to cancer (1). This project aims to create a new drug delivery system that will bring anti-cancer drugs directly to cancer cells.
Currently chemotherapy is often used as a cancer treatment but it has some drawbacks. It causes side effects, has a high toxicity and can lead to multidrug resistance. Another reason to investigate new ways to bring drugs to cancer cells is that some new potential drugs cannot be used as they are broken down by the body too soon and therefore not effective. Targeting cancer cells, as is the aim of this project, is a powerful method to efficiently overcome some of these problems.
We will develop a novel drug delivery system using carbon nanoparticles (CNPs) in this research. They are very small, have high biocompatibility and low toxicity. In addition their surface can be modified in various ways and this allows them to act as a drug delivery system. Biocompatible polymers will be added to the CNPs, which bind with receptors on the cancer cell surface to allow precise targeting. The anti-cancer drug will be loaded onto the surface of the CNPs, and we will perform experiments in the lab on cancer cells to inform us if this novel method of drug delivery is successful.
The success of this study could allow the emergence of a new class of drug delivery carbon nanoparticles. These will enable the use of a reduced dose of drugs, reduced side effects, and improved efficacy. This may result in increased cancer survival rate and improved patient life quality.
References
National Cancer Registry Ireland (2022) Cancer in Ireland 1994-2020: Annual statistical report of the National Cancer Registry. NCRI, Cork, Ireland.
Back
Start year

2023
End year

2023
Principal Investigator

Prof Silvia Giordani
Scholar

Yingru Zhou
Institution

Dublin City University
Grant

Summer Scholar
Linked To Research Priorities

1,3,6