Women's Cancer Survivorship: Supporting and Innovating for Change: Dietetic Support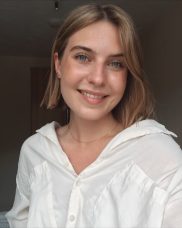 Katie Johnson
The Women's Cancer Survivorship initiative consists of a multidisciplinary team funded by Breakthrough Cancer Research and the Irish Cancer Society.  The aim of this project is to develop a Women's Cancer Survivorship Clinic within the HSE South/South West Hospital Group.
The goal of this clinic is to identify and manage important symptoms experienced by women impacted by effects of cancer treatment. These will include psycho-oncology, cancer related fatigue uncertainty related to dietary choices and/or change in body composition and sexual health issues including menopausal symptoms.
The clinic aims to evaluate the impact of a dietetic intervention by assessing changes in each participant's dietary intake and diet quality over a 12-month period; and by assessing changes in body weight, lean body mass, fat mass and muscle strength over a 12-month period.
The dietitian-led component uses an individualised approach at promoting optimal dietary intake, improving patient weight, physical function and nutrition related symptoms; and offering regular support to those who require it most.
This project also aims to educate both patients and clinical teams regarding important survivorship symptoms and their optimal management and to provide easy web-based access to information for patients and clinical teams.
It is hoped that this clinic will lead to a decrease in the frequency and burden of symptoms among women who have been treated for breast and gynaecological cancer and to improve their quality of life.
Back
Start year

2022
End year

2024
Principal Investigator

Prof Roisin Connolly & Prof Josephine Hegarty
Institution

University College Cork
Grant Type

Breakthrough Cancer Research Project Grant
Linked To Research Priorities

1,3,4,6