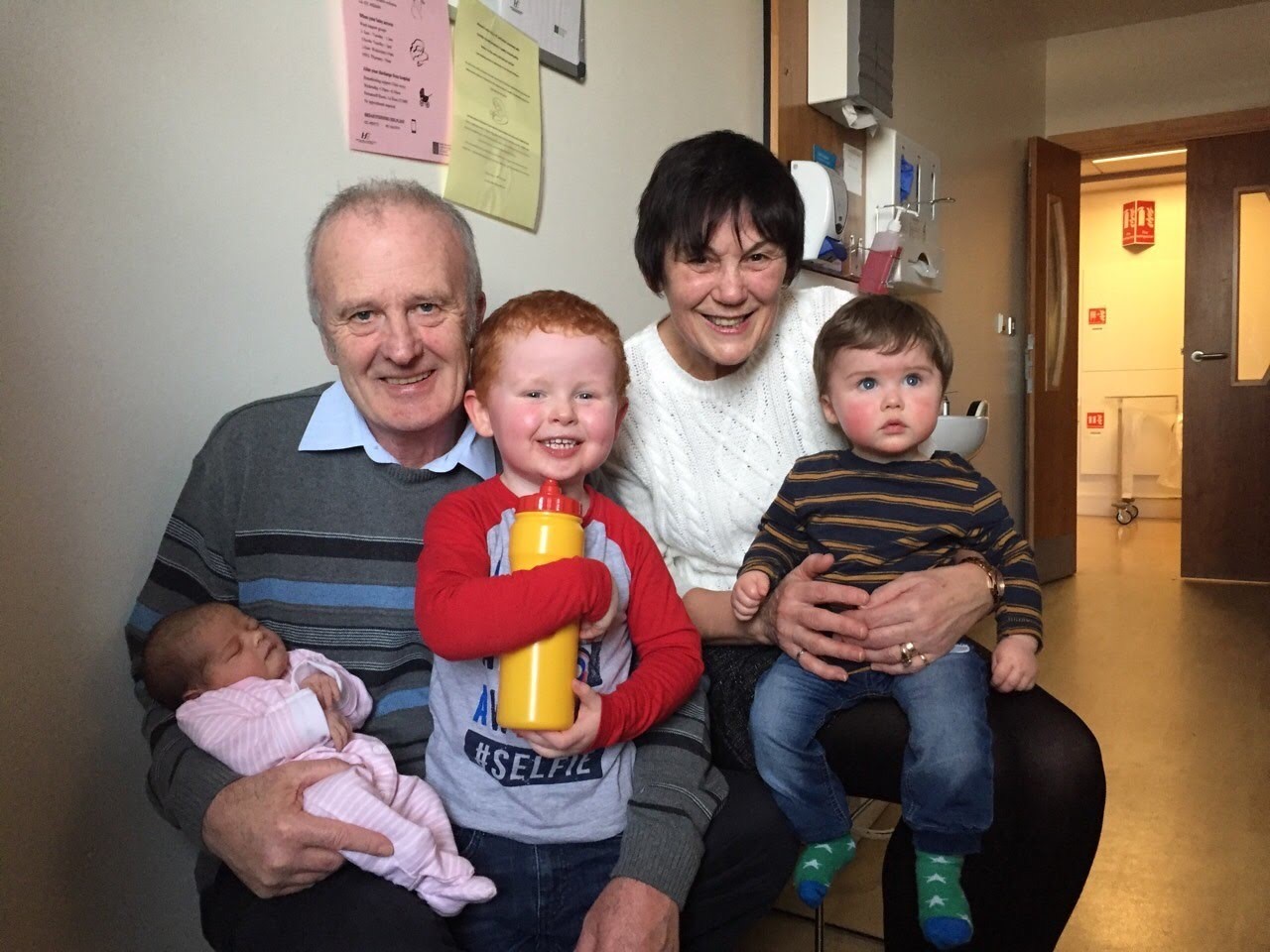 'Granny, can Granda come back?
He's been gone long enough.'
I had to take a deep breath.
'Granda's gone to heaven now,' I say.
He looks thoughtful.
'Granny, do you see that very bright star?
That's Granda sparkling goodnight to me.'
My Con has been gone for 3 years now. And especially at Christmas,
that sparkling star is like a candle in a distant window. He left our four wonderful children and four grandchildren.
This year would have been 50 years together but we lost Con to a terrible brain cancer – glioblastoma multiforme, it's called.
And I don't want anyone else to suffer as he did.
Not when there's so much hope for research!
Can I tell you about Con?
When we met, I was only 18 and he was 21. I was the manager in a shoe store when he came in looking for a new pair of boots. He bought the boots. The following Friday night, at a dance hall in town… who did I walk right into? We were together since then. And would you believe, the boots are still here? Con could never part with them.
Oh, I miss him! And I want to do all I can to prevent another person going through what he did.
You know, we never had a clue this cancer was growing in his brain. He woke one morning with a seizure. He just sat up, jumped out of bed, and felt sick. I thought at first he'd had a nightmare. But we decided to call an ambulance to be on the safe side, because he'd had a heart attack a few years previous. We were in the ambulance when he suffered another seizure.
I'm sure you would have felt as frightened as I did! After many tests, they took us to a room away from the ward. And the oncology consultant said, 'You have a lesion on the brain.' We didn't understand. I had to ask, 'What do you mean by lesion?' And she said, 'Tumour. He has a tumour on his brain.' An operation followed a month later. The surgeon found another tumour, in a place he couldn't reach without killing Con.
You see, with glioblastoma, a seizure is often the first sign. Con's cancer was already at stage 4. He had chemotherapy and radium therapy. But he couldn't eat because he had this awful metal taste in his mouth. He was wasting away. What would you have done? I brought him home with me and cared for him there.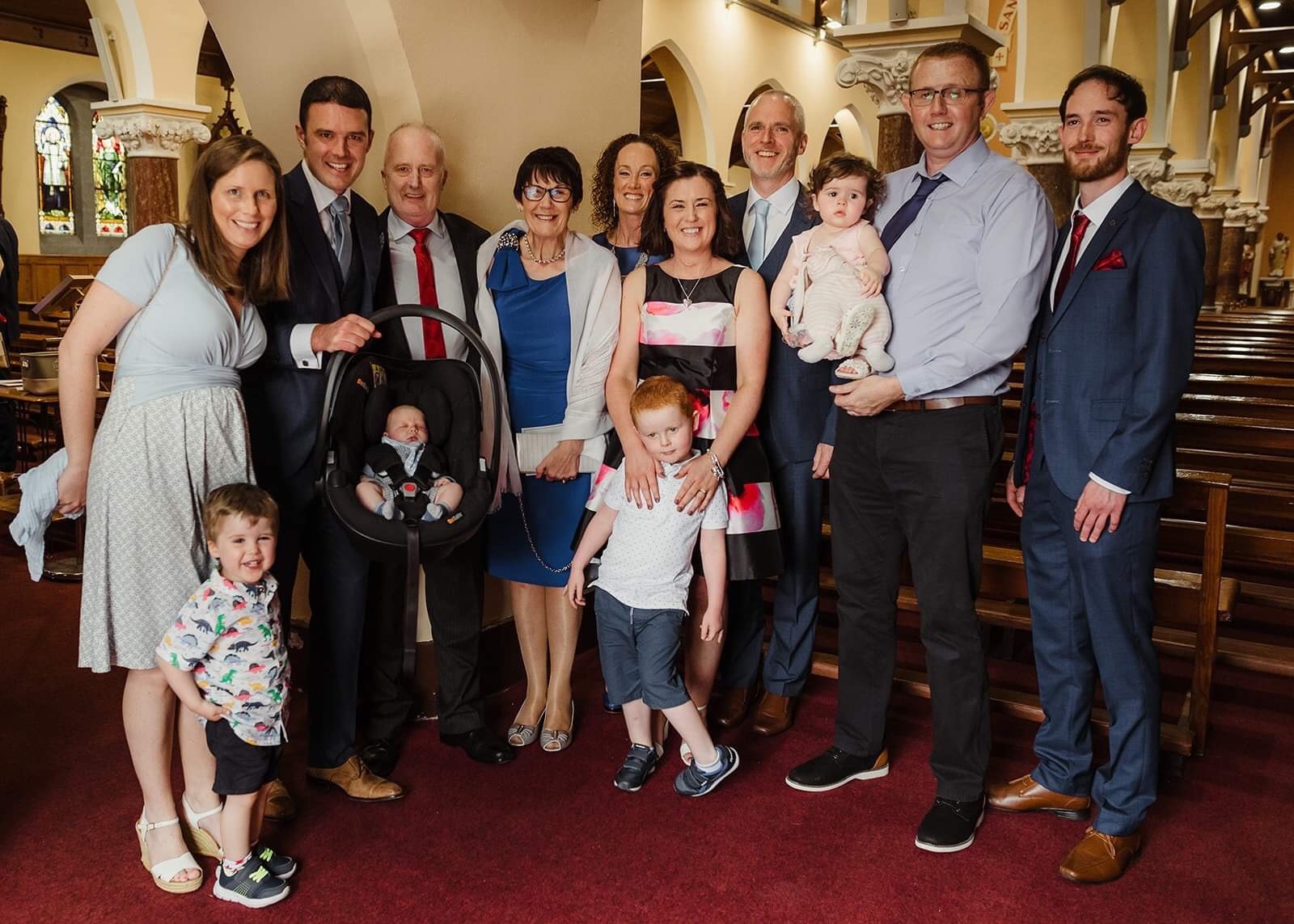 We're learning so much about so many cancers now. People with cancers that would have been fatal 20 years ago now have hope for a longer life. Research can do so much good if you help! Glioblastoma is nearly always fatal – because it's so silent until it's deadly. Like Con, most people have no idea it's there… quietly growing in their brain. Until it's too late.
I want to help change that. I want to know that someone else won't have to say goodbye to the love of their life because of this cancer. Breakthrough is funding the researchers who will lead us to earlier diagnoses and even cures. But they can't fund this important research without our help. If you've lost someone dear to you, you know how much it affects everything. Your daily life, your family, your holidays. I'm so glad that my children are nearby, but I'll never stop feeling the loss of my Con.
You know, when we first began dating, we travelled everywhere on his motorcycle. He loved it – and I did, too. Then, on a visit to America, we bought his beautiful Harley. Oh, Con loved that bike! He would see it was washed every week. And after the children were grown, we began traveling around Ireland again on it. I loved those days!
So I couldn't think of anything better to do after Con left us than to sell his Harley and give the proceeds to Breakthrough. I want to do everything possible to help find a cure for this awful cancer! I hope you'll join me and support Breakthrough's work.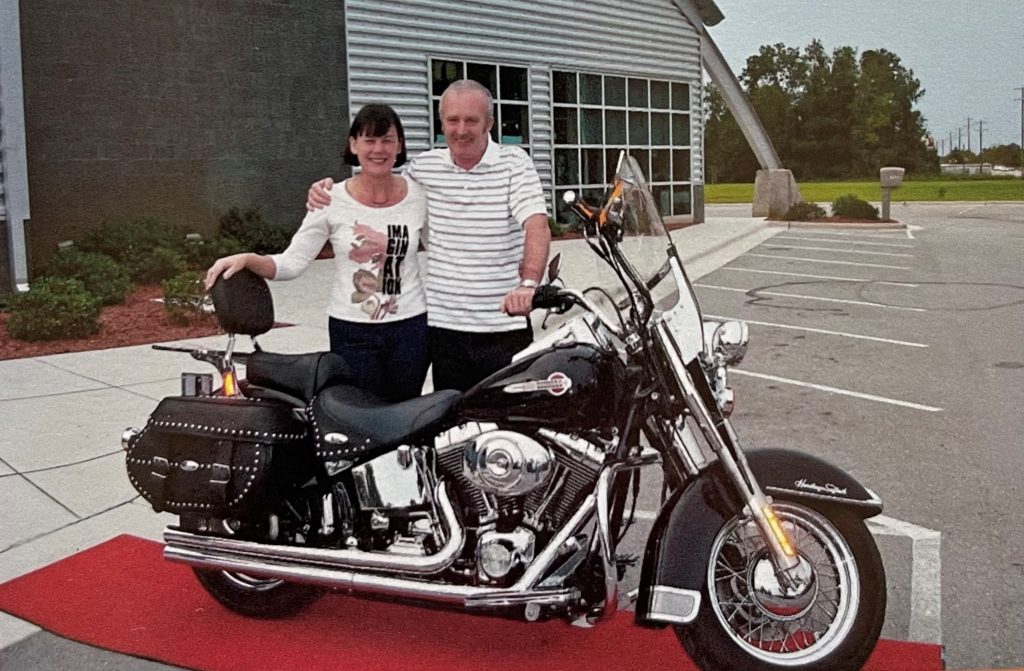 Can you imagine a world where we no longer have to fear cancer? Where my grandson doesn't have to look to a star to be with his beloved Granda? I don't know how long it will take. But I know lives are at stake right now.
And I know that with help like yours, we can beat cancer.
Thank you for allowing me to share my story with you. And if you've also lost someone you love to cancer, please know that I share your sorrow as well. I understand.
With memories and hope,
June Cagney.