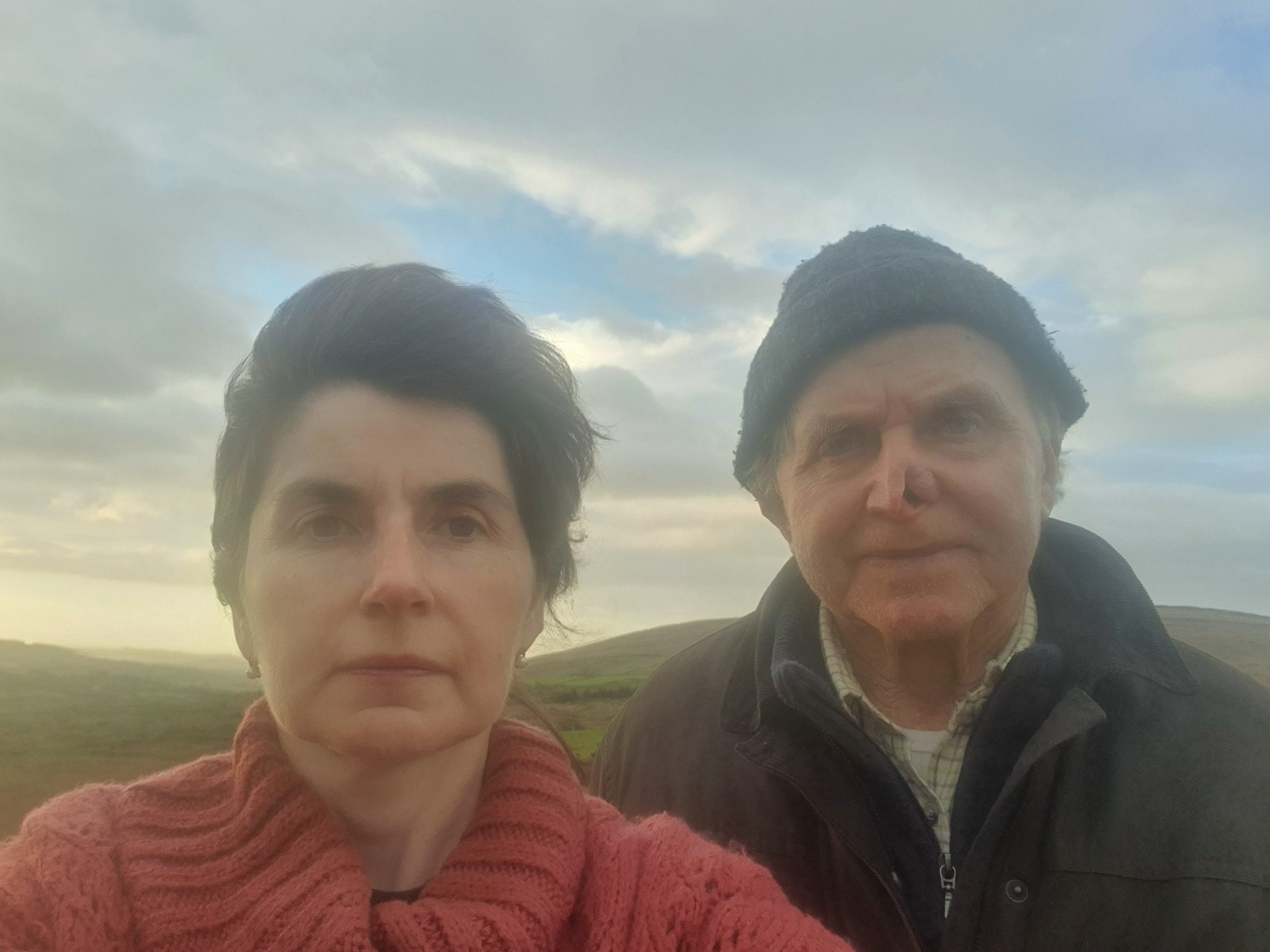 Francis Cadogan had a BCC – Basal Cell Carcinoma surgically removed back in 2009 and at that time this was quite minuscule and was not of huge concern. BCC is one of the most common types of skin cancer, that normally grows slowly. BCC is more of curable skin cancer to have.
There is over 10,000 diagnosis each year of BCC. Basal Cell Carcinomas are generally caused by exposure to ultraviolet radiation from the sun.
Luckily for him, there was no reoccurrence for a number of years until 2018. Although this started just so small and was a tiny little blip. But developed very fast and soon was an aggressive BCC that was presenting concerns rapidly. After considering different treatments. Electrochemotherapy was the most suitable.
It was at last year's Caheragh threshing presentation night, after its biggest ever year in fundraising, when talking to Orla Dolan, Chief Executive of Breakthrough Cancer research, and Professor Roisin Connolly, appointed as Chair in Cancer Research, about skin cancer and how we are currently working with BCC. Orla suggested to me try Electrochemotherapy, this was like a miracle in itself. So, from there we were next in consultation with Mr. James Clover, and he was just such a magnificent man that went through our journey ahead, I will never forget out he outlined and drew a sketch out Infront of us and explained the road ahead with all possible outcomes. We went home talked it through, but it didn't take long to reach our decision about this and it had to be yes for sure to go with this method Electrochemotherapy treatment.
Electrochemotherapy is a way of getting chemotherapy into cancer cells.
This is a combination of chemotherapy injected into the tumour or bloodstream an electric pulse to send the chemotherapy into the cancer cells (called electroporation)
A special probe sends an electric pulse to the tumour. The electric pulse changes the outer layer of the cancer cell. This makes it easier for the chemotherapy to get inside the cell. This can be all done as an in-patient day procedure.
For us again we were so lucky this procedure was undertaken on the 29th of February 2020, just as Covid 19 first outbreak was announced the next day. We were scheduled for appointments back into CUH, with follow-ups and dressing clinics to monitor this closely for infection/recovery and its overall progress. We immediately decided to cancel all future appointments. I myself went working remotely. We did everything to reduce the risk of contracting Covid 19. So, from March 3rd we had daily calls and imaging sent on to Doctor Clover and Alison who was really there for us 24 /7 when we had some quite anxious times through the healing process. We really have had truly an amazing result with this new treatment Electochemotherapy. This can be used on be basal and squamous cell skin cancers, melanoma skin cancer, Kaposi's sarcoma breast cancer that has spread to the skinhead, and neck cancers that have spread to the skin.
The Cadogan Family Sincerely express thanks to the whole team from Breakthrough Cancer Research. Special Thanks to Mr James Clover his team, to Alison and all the team @ CUH, to Orla and Frances and all who continue to research new treatments every day.
Cancer Research must continue. Let's make this happen by being stronger together and be the leader to fight cancer in the midst of Covid 19. We want to save lives and expand life for many who have daily diagnosis.
Fundraising – Together Stronger – Breakthrough Cancer Research, Thank you,
Mary Cadogan